DChess
Classic game, modern earnings
A new way to play the consecrated game of chess. A decentralized platform for everyone who wants to earn money playing the most beloved game in the history of mankind. Scholarships, tournaments, chip system, ratings, integrated rapido or blitz chess mode and much more in the future.
Posters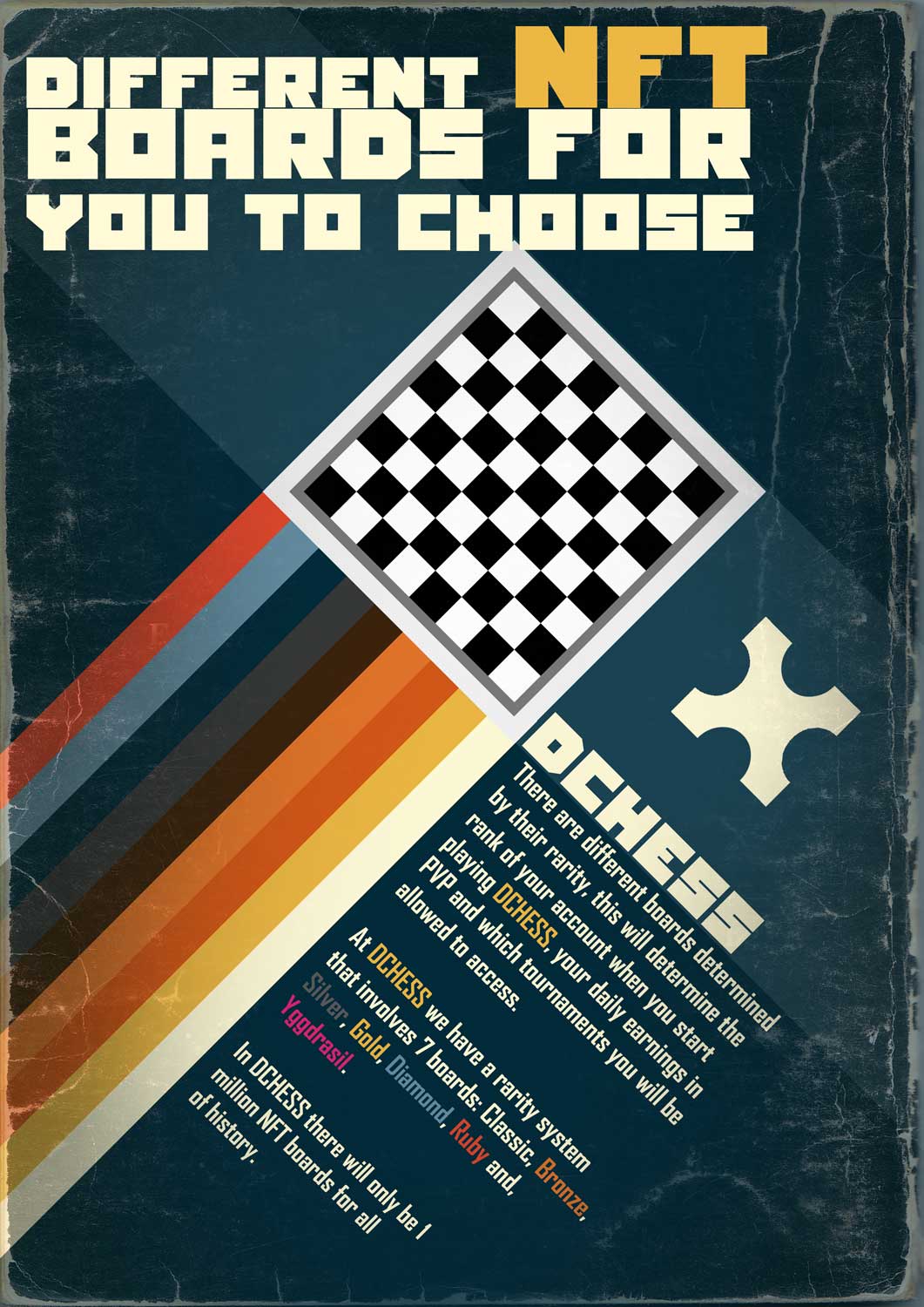 There are different boards determined by their rarity, which will determine your account rank when you start playing DCHESS, your daily PVP earnings and which tournaments you will be allowed to enter.

In DCHESS we have a rarity system involving 7 boards: Classic, Bronze, Silver, Gold, Diamond, Ruby and Yggdrasil.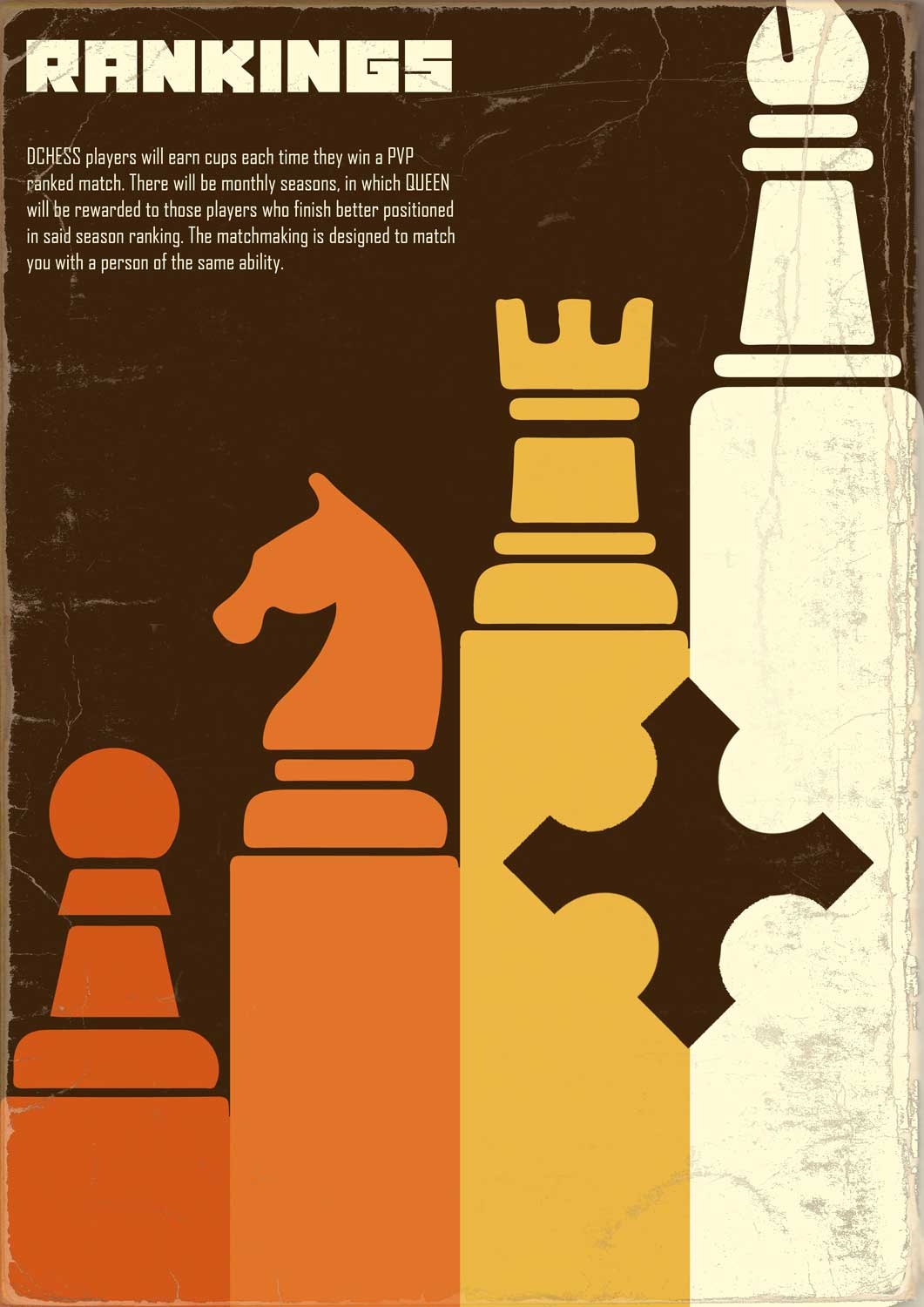 DCHESS players will get cups every time they win a PVP game in order to form a ranking.

There will be monthly seasons in which players who finish higher in the ranking will be rewarded with QUEEN. The matchmaking is also designed in such a way that you will always be matched with a person of the same skill as you.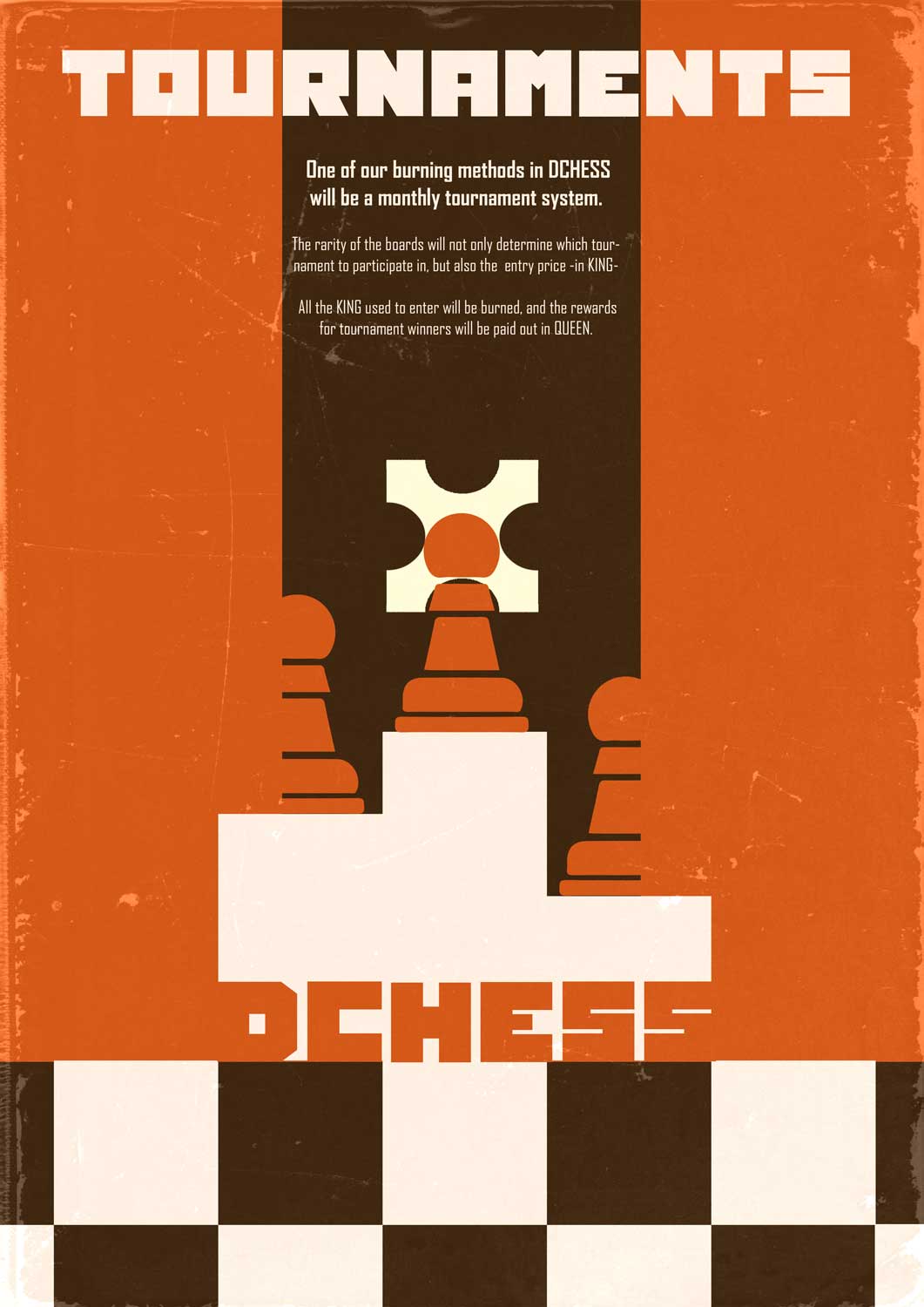 One of our burning methods in DCHESS will be a monthly tournament system.

The rarity of the boards will not only determine which tournament to participate in, but also the entry price -in KING-.

All the KING used to enter will be burned, and the rewards for tournament winners will be paid out in QUEEN.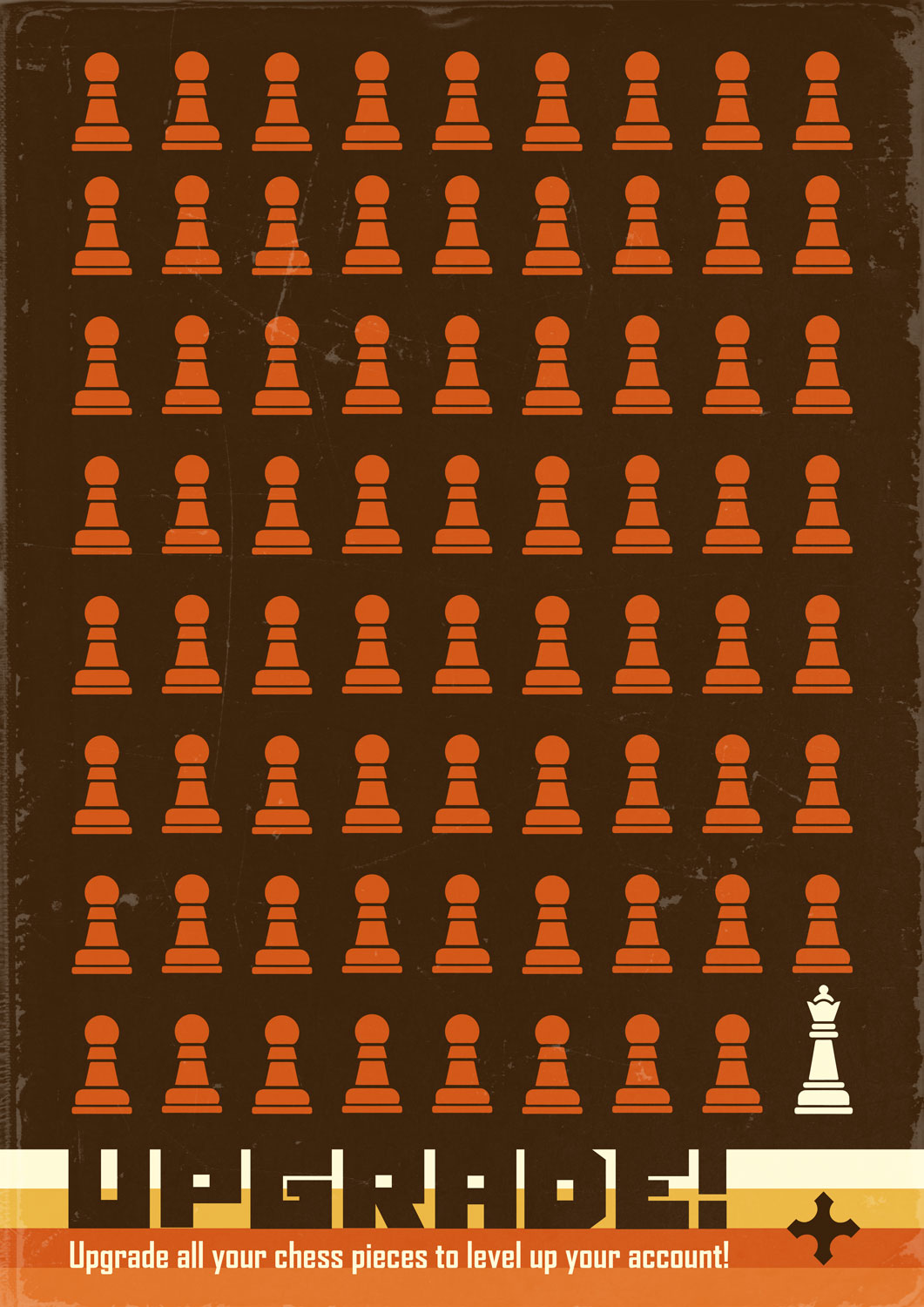 Upgrade all your chess pieces to level up your account!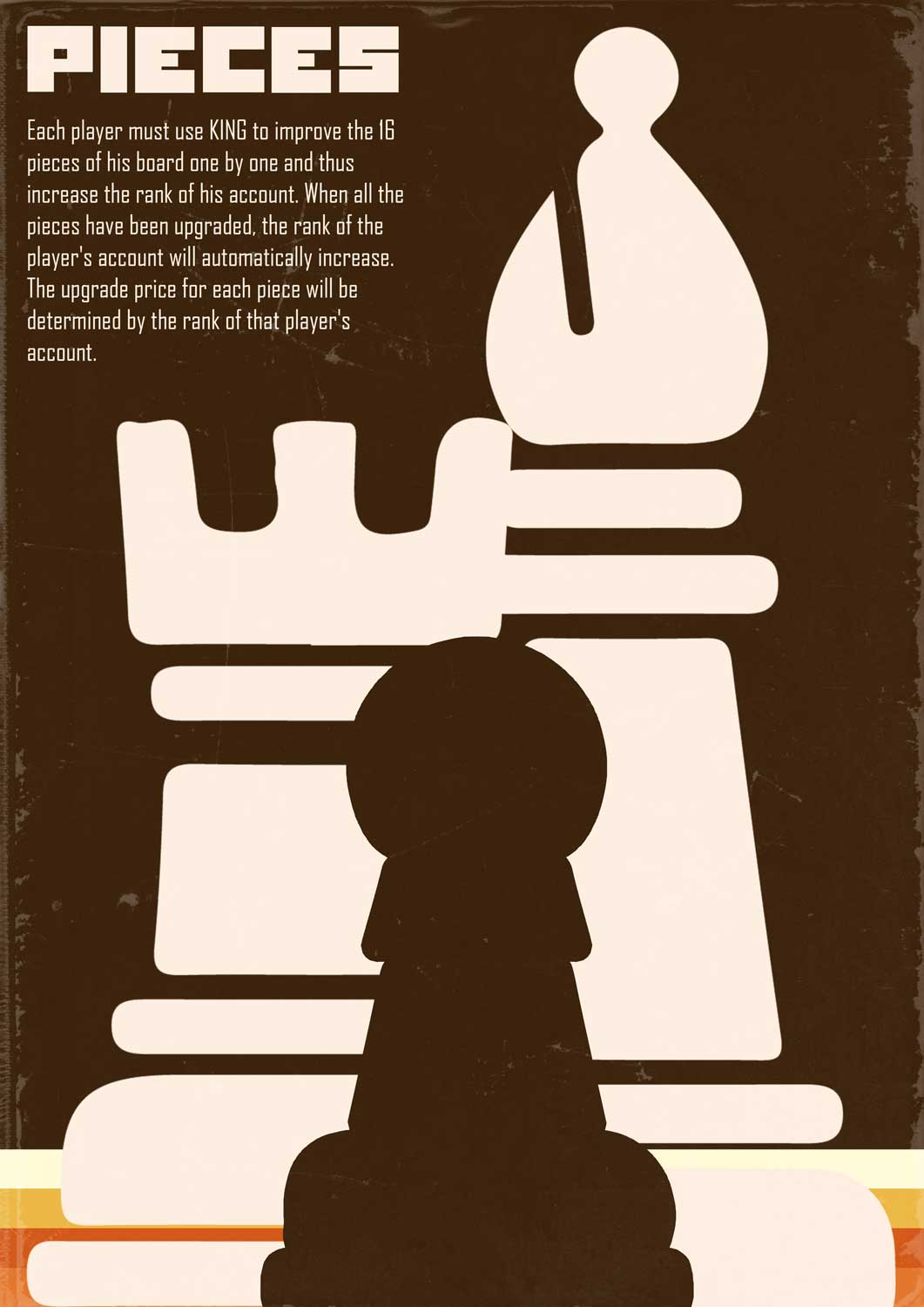 Each player must use KING to upgrade the 16 pieces on his board one by one to increase his account rank. When all the pieces have been upgraded, the player's account rank will automatically increase. The upgrade price of each piece will be determined by the player's account rank.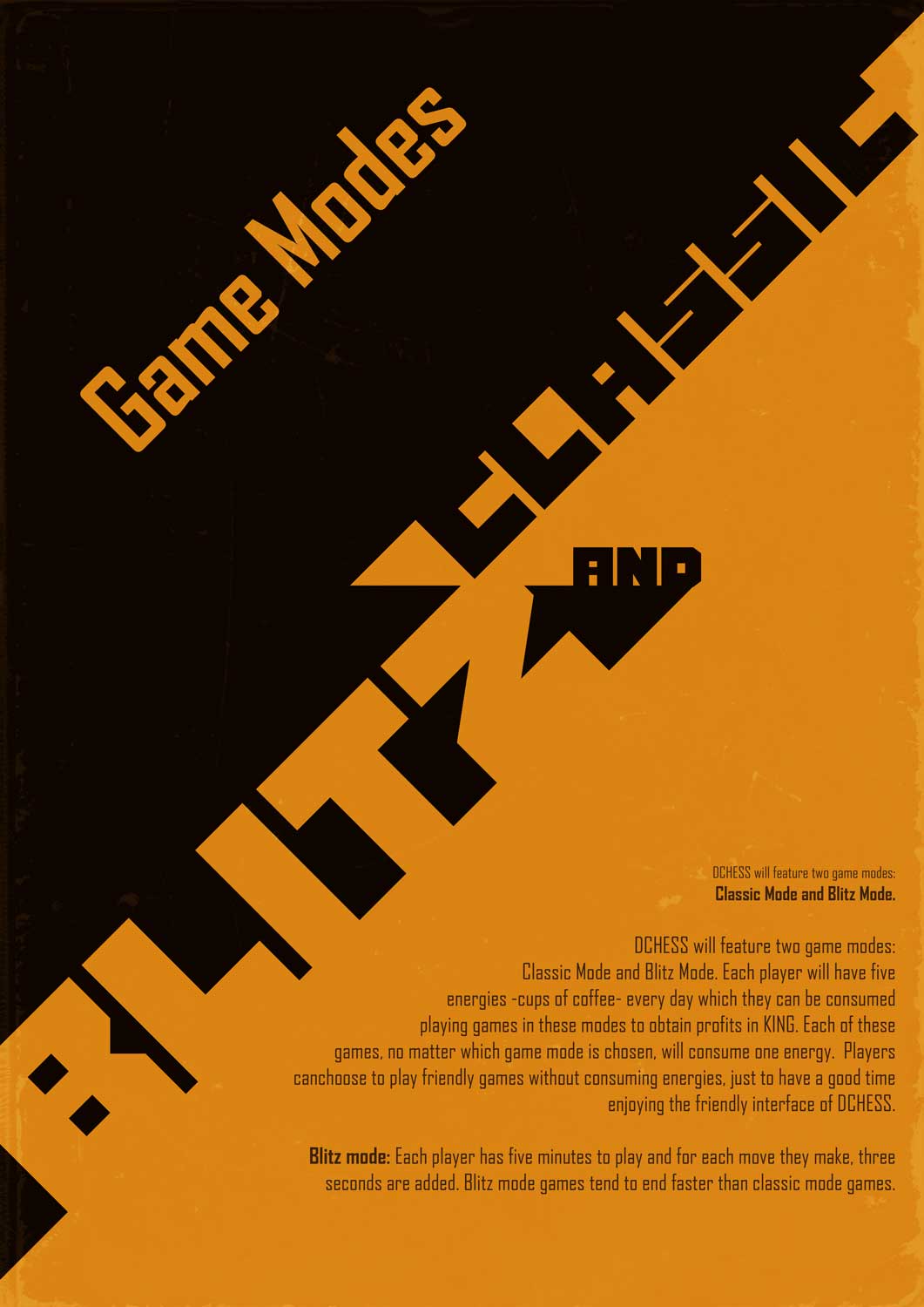 Each player will have 5 energies (Coffees) per day which can be consumed by playing games in these modes to win in KING. Each of these games, no matter which game mode is chosen, will consume 1 energy. At the same time, players will be able to play friendly games to have a good time enjoying the cozy DCHESS interface, and conquer the top of the Ranking.

Blitz mode: Each player has three minutes to play and for each move they make, two seconds are added. Blitz mode games tend to end faster than rapid mode games.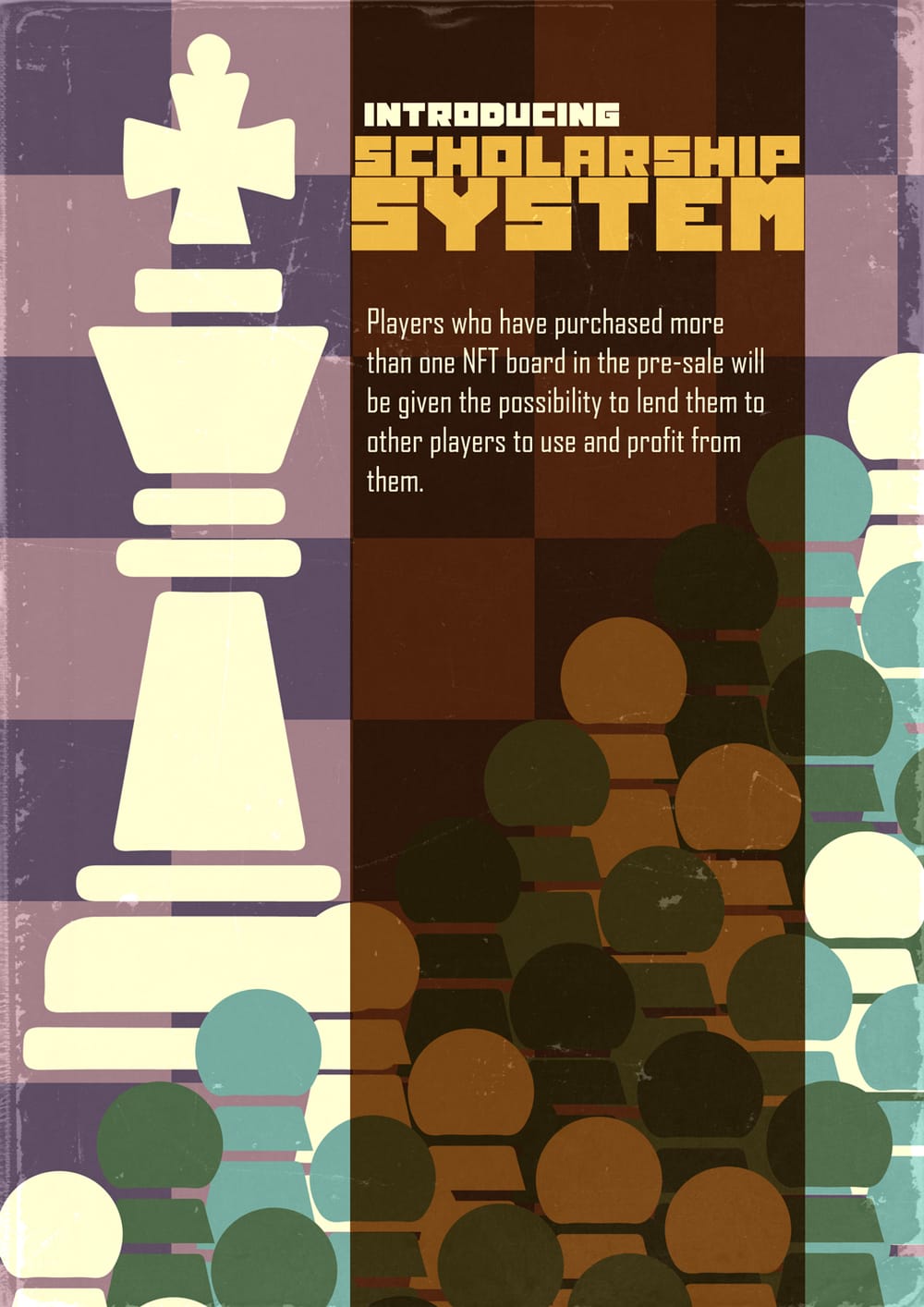 Players who have purchased one or more than one NFT board will be given the possibility to lend them to other players to use and profit from them.
Boards